EMS in Europe - EMAS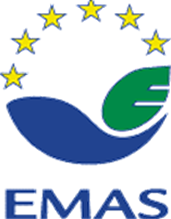 The EU Eco-Management and Audit Scheme (EMAS) is a management tool for companies and other organisations to evaluate, report and improve their environmental performance. The scheme has been available for participation by companies since 1995 and was originally restricted to companies in industrial sectors .

Since 2001 EMAS has been open to all economic sectors including public and private services. In addition, EMAS was strengthened by the integration of EN/ISO 14001 as the environmental management system required by EMAS; by adopting an attractive EMAS logo to signal EMAS registration to the outside world; and by considering more strongly indirect effects such as those related to financial services or administrative and planning decisions.

Participation is voluntary and extends to public or private organisations operating in the European Union and the European Economic Area (EEA) - Iceland, Liechtenstein, and Norway.

The main stages of EMAS

To receive EMAS registration an organisation must comply with the following steps :

1. conduct an environmental review considering all environmental aspects of the organisation's activities, products and services, methods to assess these, its legal and regulatory framework and existing environmental management practices, and procedures.

2. in the light of the results of the review, establish an effective environmental management system aimed at achieving the organisation's environmental policy defined by the top management. The management system needs to set responsibilities, objectives, means, operational procedures, training needs, monitoring and communication systems.

3. carry out an environmental audit assessing in particular the management system in place and confomity with the organisation 's policy and program as well as compliance with relevant environmental regulatory requirements.

4. provide a statement of its environmental performance which lays down the results achieved against the environmental objectives and the future steps to be undertaken in order to continuously improve the organisation 's environmental performance.

The environmental review, EMS, audit procedure and the environmental statement must be approved by an accredited EMAS verifier and the validated statement needs to be sent to the EMAS Competent Body for registration and made publicly available before an organisation can use the EMAS logo.

For more information, see our links.